 Contact Haley Law Offices Today
Haley Law Offices has been fighting for clients in Oakland personal injury cases for over 65 years. Our experience has given us a deep understanding of how to conduct an investigation into an accident, what factors must be considered in the final settlement and understanding the unique dynamics of negotiations with an insurance carrier. Matthew Haley was born and bred in the Oakland area and is committed to working towards justice for people in their community, including Berkeley, Emeryville and Contra Costa County. When you've been injured in an accident, suffered at the hands of a defective product or been victimized by police misconduct, Haley Law Offices are here for you. Call us at (510) 990-9290 or fill out the form below to get started.
Get Started With A Free Consultation
Experienced Attorneys Dedicated to Helping You
Haley Law Offices P.C. 1633 San Pablo Avenue
Oakland, CA 94612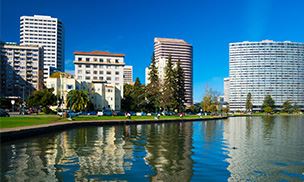 We're Not Satisfied Until You Win If you've been injured, you need experienced trial attorneys on your side. We'll put our knowledge to work for you, starting with a free consultation. Contact us today to get started.