Oakland Police Misconduct Lawyers
The problem of police misconduct has received increasing amounts of national attention in recent years. It's important to remember that this problem is not limited to a handful of high-profile cases that draw intense media focus.
Lawyers for Police Misconduct
While it's true that huge majorities of law enforcement officers are honest professionals, it's also true that abuse of power is a reality. And when you're the victim, hearing statistics about good officers isn't going to make you feel better. What will help is a qualified and experienced police misconduct lawyer that will lead your fight for justice.
---
Haley Law Offices fights for people in Northern California. We've been fighting for over 65 years. Let us fight for you. Call (510) 990-9290 or contact us online to book an appointment with a police brutality lawyer in California today.
---
The Scope of the Problem
The National Police Misconduct Reporting Project, a study done by the Cato Institute, reported that 1 percent of all police officers will commit misconduct in any given year. When you consider that there are over 665,000 officers employed in the United States, that 1 percent can lead to quite a few incidents of misconduct.
Police Brutality
What's more, while most police misconduct cases involve non-fatal encounters, there are still nearly 200 people who die every year in a confrontation with law enforcement. While the ultimate fault in each individual case is always for a court to decide, it is a fact that the California Innocence Project has documented horrific realities of police officers coercing confessions.
First Amendment Rights Violations
The most common areas of police overreach occur in areas where people have constitutional protections that are enshrined in the Bill of Rights. When a police officer who retaliates against someone engaged in protected speech or peaceful protest, that is a violation of that person's First Amendment Rights.
Abuse of Authority
The Eighth Amendment protects a person from "cruel and unusual punishment". While that language is subject to interpretation in specific cases, it's fair to say that a person beaten up in their jail cell is seeing their rights violated.
Illegal Search and Seizure
The Fourth Amendment protects all of us from "unreasonable search and seizures". The language and practice of this Amendment is far-reaching. Police officers must have a warrant to search your property–including your digital property, like a cellphone or computer.
Holding the Offenders Accountable
The police must meet standards like probable cause or reasonable suspicion before making an arrest or pulling someone over. This is an area where police officers may well overreach and need to be held accountable.
---
An Oakland police misconduct lawyer from this office will do the hard work you need to seek out fair compensation for what happened to you. Call Haley Law Offices at (510) 990-9290 or contact us online today.
---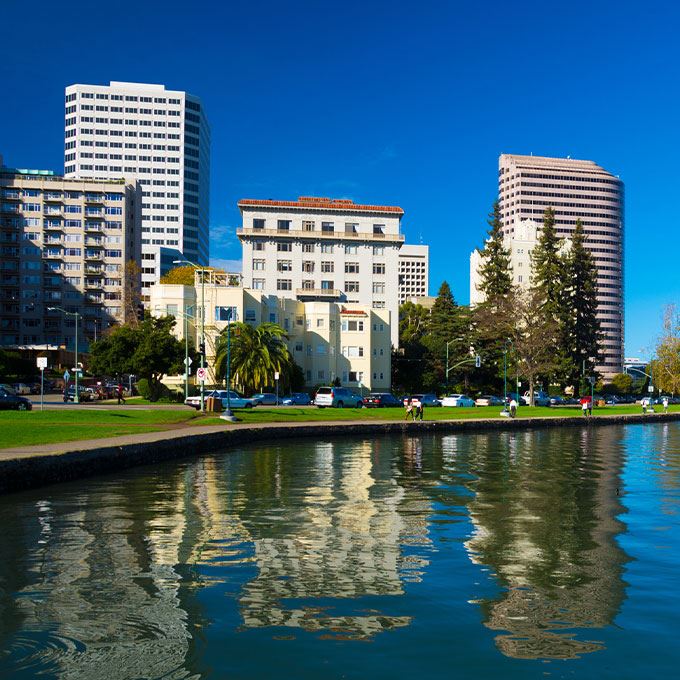 Common Examples of Police Misconduct
The most common cases of police misconduct are Fourth Amendment violations, where people have much more protection than they may realize.
Reasonable Suspicion
For example, an officer must have reasonable suspicion before doing something as simple as stopping a pedestrian on the sidewalk and frisking them for a gun. Reasonable suspicion is not a high legal bar to meet–it requires only that the officer's suspicion be backed up by some reasonable facts and circumstances. However, race and ethnicity cannot be one of these facts and circumstances. Otherwise, the officer is guilty of racial profiling.
Probable Cause
Before getting a search warrant the officer must have probable cause. This standard of proof is a little higher than reasonable suspicion, but certainly much lower than the "beyond a reasonable doubt" standard required to convict someone. Probable cause is also required before making an arrest.
You Have Rights
What this means is that you have rights. You have the right to not be searched, or even stopped, unless an officer meets some very reasonable requirements first. The officer who does not do that can and should be held accountable.
Law Enforcement Must Respect Your Constitutional Rights
Even if reasonable suspicion and probable cause do lead to an arrest, the police officer must respect your constitutional rights under the Eighth Amendment. The use of excessive force is a serious violation of that right.
Any Physical Action Taken by an Offices Must be Necessary
It's worth pointing out that the state of California passed legislation in 2021 aimed at restraining excessive violence in arrests. Whereas previous law only required that an officer act "reasonably under the circumstances'', the new law stipulates that any physical action taken by an officer be "necessary". That's a higher bar for the officer to demonstrate. What can seem like a minor change in statutory language can end up quite significant in the reality of police misconduct cases.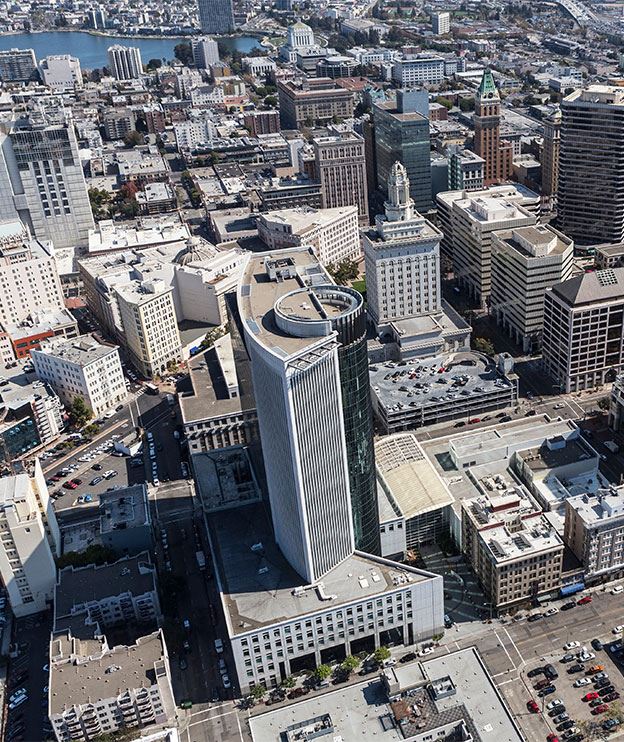 The issue of criminal charges against police officers is a decision that must be made by the District Attorney's Office. But there are still options that you and your police misconduct lawyer have. Namely, you can bring a lawsuit in civil court aimed at recouping monetary damages.
Finding out Who's Responsible
There are a number of possible targets for your lawsuit. It's possible that a police officer was put into active duty without proper training. In this case, it's not the officer, but the police department that can be liable for not exercising a reasonable standard of care in how their staff was handled. Your lawyer may also determine that a local municipality bears the ultimate responsibility. The officer themselves can also be subject to a civil lawsuit.
What Type of Claim to File
What type of claim you file will depend on the defendant. Section 1983 claims, so named for their place in the U.S. civil code, apply when the defendant is on the state or local level. Section 1983 claims can lead to both monetary compensation, as well as injunctions against the police department that may force policy changes that include retraining, revision of internal practices and termination of the offending officers.
"Bivens claim" for Federal Defendants
When the defendant is on the federal level, such Immigration & Customs Enforcement (ICE) or the Drug Enforcement Administration (DEA), then your attorney is filing what is called a Bivens claim. The term draws its name from the Supreme Court case Bivens vs. Six Unknown Agents which allowed for private remedies (i.e., monetary damages) to be sought when constitutional rights were violated.
Police Brutality Lawyers in California
You have the right to be treated in a constitutional manner if you're stopped, searched, or arrested. Your innocence or guilt is irrelevant. It's reasonable to expect police officers to do their jobs within prescribed boundaries, and it's reasonable and just for you to seek out compensation when those boundaries are violated. Haley Law Offices has been fighting for the people of Oakland, Berkeley, Emeryville, and Contra Costa County since 1955. And we'll keep fighting on your behalf.
---
Call us at (510) 990-9290 or contact us online to schedule an appointment with a police brutality lawyer in California today.
---
What Sets Our Firm Apart
Three Generations of Trial Attorneys
Over 80 Years of Dedicated Experience

Since 1955, our attorneys have been dedicated to fighting for justice for our clients.

Connected in the Legal Community

We're deeply rooted in the local community, meaning more resources to help you win.

Skilled & Trustworthy Representation

We're relentlessly dedicated to constantly sharpening our skills in the courtroom.

Three Generations of Trial Attorneys

Fighting for you runs in the family; we're proud of our legacy of pursuing justice for you.
Contact Our Trial-Tested Attorneys
We Have Over 80 Years of Experience to Help You Win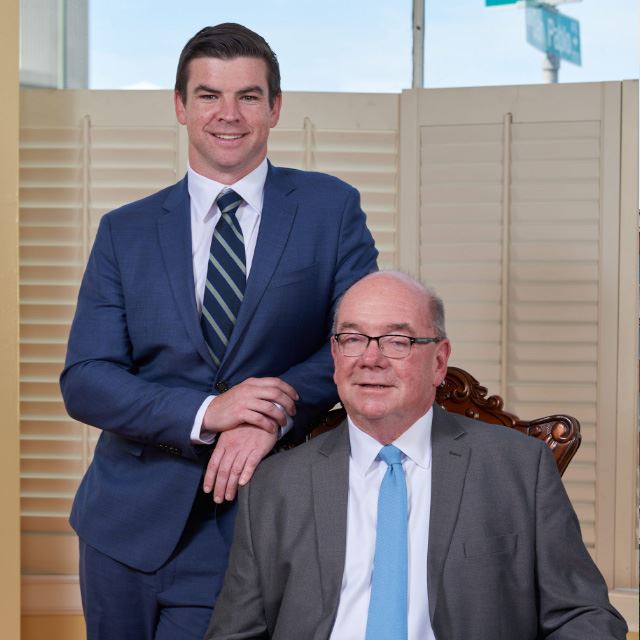 Ready to get Started?