Oakland Personal Injury Lawyers
When you've been injured in an accident, your personal injury lawsuit must be won on two different levels. You must first establish that the defendant does indeed bear the blame for your injuries. Then, you have to get a fair settlement amount. Winning these twin legal battles is something that requires legal counsel that has an astute eye for detail, who knows what questions must be asked and answered and who brings considerable case experience to bear on your behalf. Haley Law Offices does all of the above and more.
Our personal injury lawyers have been fighting for clients in Northern California since 1955. And we're going to keep on fighting. Call us today at (510) 990-9290 or contact us online for help with your case.
Proving Negligence in a Personal Injury Case
The courts will use a methodical, step-by-step approach to assessing liability for your injuries. The first question that will be asked is whether the defendant owed you, as the plaintiff, a duty of care.
There are some cases where duty of care is reasonably easy to establish. When you take out a car, a motorcycle or bike, you assume that duty to those around you. A doctor has a duty of care to their patients. Store owners have a duty of care to their customers. Homeowners have a duty of care towards their invited guests.
There are other cases where duty of care might be up for debate. Does the doctor you chatted with during intermission at the Oakland East Bay Symphony owe you a duty of care if they offer some casual advice on your heart condition? Is the uninvited guest at an outdoor barbeque owed the same duty of care as those who were welcome? These are just a few of the cases where duty of care might still exist, but will require some legal legwork to establish it in court.
Next, you must show that the defendant breached the care of duty. The simple fact that something bad happened is not prima facie evidence of a breach. A court will ask if the defendant exercised a reasonable standard of care in the fulfillment of their duty.
What does this mean? Let's say, for the sake of discussion, that you're an invited guest at a summer party. It's a big yard and a pickup game of softball breaks out. You join in. While running to first base, you hit a spot in the grass that's badly uneven and in the fall, severely injure your ankle.
A question the courts may look at is whether or not the party's host warned the players about the uneven lawn. If there was a warning, the court may well rule that reasonable care was exercised. This is particularly true in cases like this where courts often hold that plaintiffs voluntarily assume a certain amount of risk in an activity like this.
However, if no warning was given, your attorney can reasonably say that badly uneven lawns are not part of the inherent risks that come with playing softball, and that by failing to alert their guests, the homeowner failed to exercise reasonable care.
Insurance companies play hardball. The Oakland personal injury lawyers at our office pride themselves on bringing tenacity and experience to bear for our clients. Call us today at (510) 990-9290 or contact us online.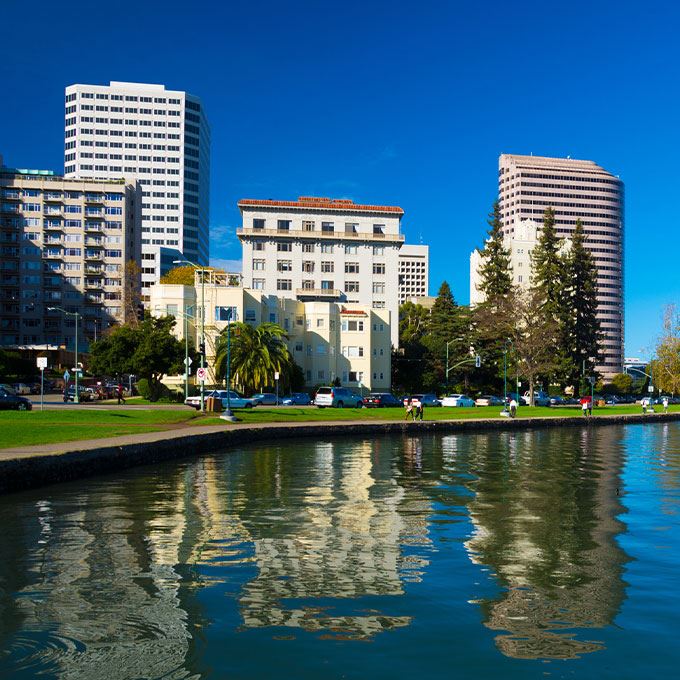 Causation: Connecting the Accident to the Injury
To you, it seems obvious that the accident is the cause of your injury. It may be obvious to a lot of people. But insurance companies and their legal defense teams are not just anyone. They will aggressively seek to separate your injuries from the accident, thereby denying causation.
Perhaps your injury came in a car accident. It was a nasty multi-car wreck, of which you felt fortunate to walk away from. But the severity of your back injury starts to become evident a day or two after the accident. The insurance company may well try to argue that your back problems came from other causes. It's very possible they will examine your medical history to see if there are pre-existing conditions in this regard.
The insurance company's case might be strengthened if there is no mention of your injuries on record at the ER where you were taken or in the police report. How could this be? Emergency room staff is more likely to focus on injuries where there is open bleeding or some other immediate threat. The police report may only include injuries whose severity was immediately apparent. Now, the insurance company has something to work with to chip away at your claims.
Experienced personal injury lawyers know how to fight these tactics. Expert witnesses can be summoned to speak to your injuries. Your attorney can map out a plan for doctor visits that protect both your health and your legal interests. Insurance companies don't go quietly, but that's no reason to give in.
Once duty, breach and causation are all in place, you have to get a fair damages figure. California is a state that uses the principle of pure comparative negligence. This means courts can divide the blame between you and the defendant, with you only able to collect in proportion to your fault.
Thus, if the settlement was for $125,000, but a court found you 30 percent at fault, you will only be able to collect 70 percent of the money ($87,500). California rules of pure comparative negligence further underscore how important it is that your case be strong from start to finish. You might win your case, but if you only collect at 50 percent rate as opposed to 80 percent, that still adds up to a lot of money lost.
Haley Law Offices has been in business since 1955 because we take all the details of personal injury cases seriously and we fight for top dollar on behalf of our clients.
Give us a call at (510) 990-9290 or reach out online to set up an initial consultation.
What Sets Our Firm Apart
Three Generations of Trial Attorneys
Over 80 Years of Dedicated Experience

Since 1955, our attorneys have been dedicated to fighting for justice for our clients.

Connected in the Legal Community

We're deeply rooted in the local community, meaning more resources to help you win.

Skilled & Trustworthy Representation

We're relentlessly dedicated to constantly sharpening our skills in the courtroom.

Three Generations of Trial Attorneys

Fighting for you runs in the family; we're proud of our legacy of pursuing justice for you.
Contact Our Trial-Tested Attorneys
We Have Over 80 Years of Experience to Help You Win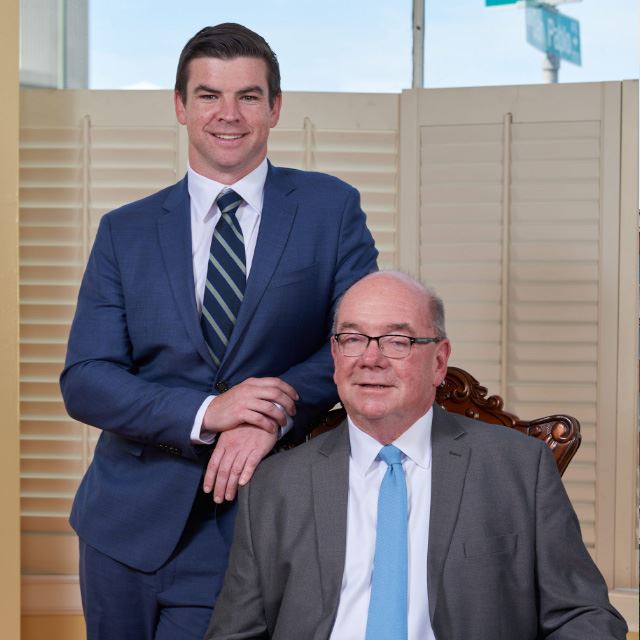 Ready to get Started?