Oakland Car Accident Attorney
Guiding Injured Parties on the Road to Financial Recovery
The San Francisco Bay Area contains a vast network of congested freeways and winding mountain passes, crowded with hasty drivers who often underestimate hazards. It's no wonder that motorists and passengers suffer injury accidents with alarming frequency.
If a negligent, inattentive, distracted, or drunken driver has caused a car accident that injured you or a loved one, Haley Law Offices can help. Since 1955, our personal injury law firm in Oakland has helped parties recover financially for car crash injuries. We have earned a reputation for strong courtroom advocacy and caring client service.
---
You have our promise that we will take your car accident case as far as you want until you are satisfied that we've achieved the most favorable outcome possible. Schedule your initial consultation by calling (510) 990-9290 today.
---
What Compensation Can I Receive for Auto Accidents?
Victims of negligent auto, truck, and motorcycle accidents are entitled to compensation, which includes payment for:
Medical bills and future medical expenses related to the injury
Lost wages and future lost wages
Rehabilitation
Pain and suffering
To collect compensation, you must prove the other driver was at fault. This can be complex, and often requires physical evidence and witness testimony. Retaining an Oakland car accident attorney immediately is the best way to ensure evidence is preserved.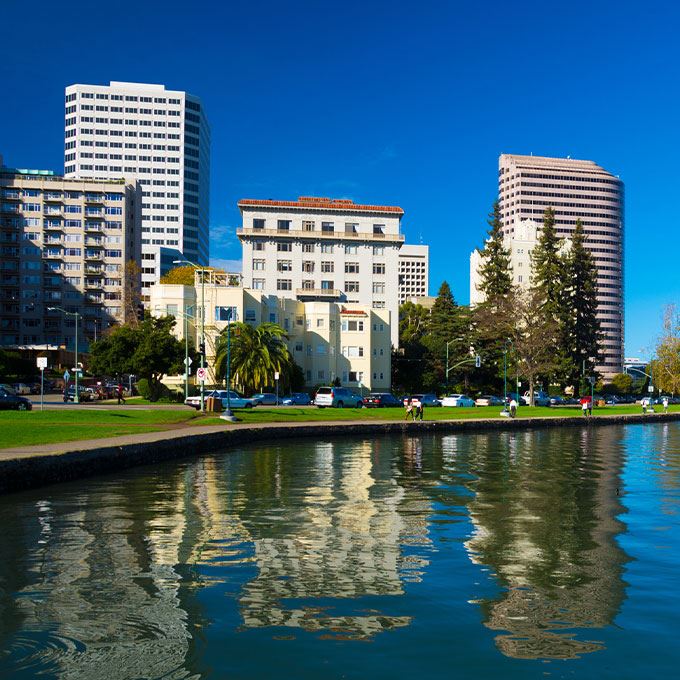 What Happens if I get in an Accident with an Uninsured Motorist?
According to the Insurance Research Council of the California Department of Insurance, California ranks second among the states in the percentage of uninsured drivers. Twenty-five percent of all drivers in California are uninsured.
That means that your chances are 1-in-4 that the driver who hits you will not have insurance. Further complicating the picture are the drivers who carry only the legal minimum of liability insurance.
According to California law, drivers must carry coverage in the following amounts:
$15,000 for injury/death to one person
$30,000 for injury/death to more than one person
$5,000 for damage to property
Given the costs of medical care and replacement vehicles, the statutory minimum is terribly inadequate to compensate a seriously injured driver or a driver with a late-model car.
If you get into a car accident with an uninsured or underinsured driver, there are ways to obtain compensation, such as your own uninsured motorist coverage or a civil lawsuit attaching the driver's assets. But you must have a tenacious car accident attorney who is willing to pursue every path to a successful resolution.
Contact a Diligent Car Accident Lawyer for Aggressive Representation in Northern California
Victims of car crashes must act quickly to preserve evidence that supports their car accident case for recovery. Call our car accident in Oakland today for a free, no-obligation consultation on the phone or in our law office in Oakland, CA. If you're unable to visit us, we'll come to your home or hospital room.
---
Call (510) 990-9290 or complete our online form today.
---
What Sets Our Firm Apart
Three Generations of Trial Attorneys
Over 80 Years of Dedicated Experience

Since 1955, our attorneys have been dedicated to fighting for justice for our clients.

Connected in the Legal Community

We're deeply rooted in the local community, meaning more resources to help you win.

Skilled & Trustworthy Representation

We're relentlessly dedicated to constantly sharpening our skills in the courtroom.

Three Generations of Trial Attorneys

Fighting for you runs in the family; we're proud of our legacy of pursuing justice for you.
Contact Our Trial-Tested Attorneys
We Have Over 80 Years of Experience to Help You Win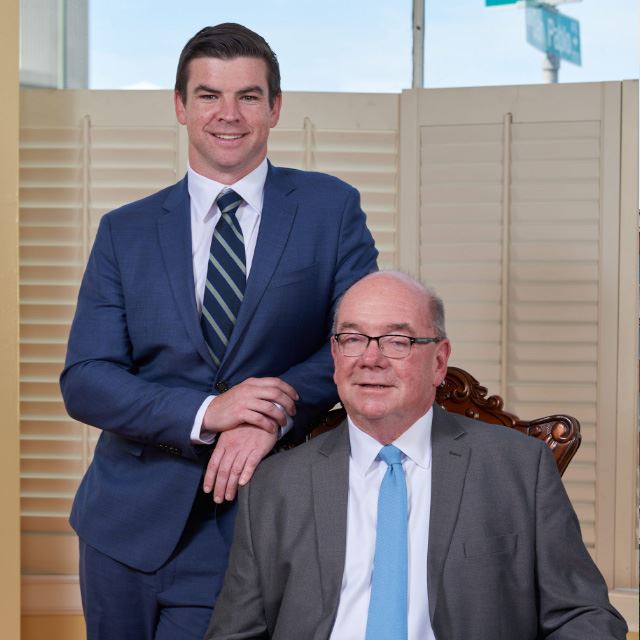 Ready to get Started?